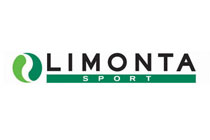 Limonta
Limonta Sport Spa is an Italian company which plans and manufacturers special floor coverings for sport facilities. Tenacious in its research, creative in its design, careful and precise in its production, professional and punctual on business, Limonta Sport offers a wide and complete range of products to satisfy the needs of the most qualified professionals, all around the world.
Founded in 1981, Limonta Sport is specialised in the production of flooring specifically designed for sports facilities.
Our manufacturing activities offer technologies applied in full conformity to the latest safety and quality standards, using only certified raw materials that are compatible with environmental protection policies.
Limonta has been present on the international artificial grass market for several years and has recently specialised in the production of soccer field coverings.
Limonta Sport also boasts a development laboratory and dedicated technical teams who constantly monitor and seek to improve the quality of our products in order to guarantee continual innovations. Our primary business objective is maximum customer satisfaction through the quality products and service.
Limonta Sport floorings are studied for use both indoors and outdoors and are approved by leading international sports federations (IHF, FIBA, IBF, FIH, ITF).
Various soccer fields constructed with third-generation artificial turf have also been approved by the FIFA and by the FIGC-LND.
http://www.limontasport.com